About Josh
Press

The acclaimed JA Salon has been a successful business for over 45 years. Joshua started his career at Daniel Galvin in London and after 7 years experience he decided to join his father in the affluent St Johns Wood High Street. Joshua'a father Raymond opened the salon in 1964 after working with Vidal Sasoon in Bond Street. As well as working in the salon, Joshua and his Creative Team regularly attend photo-shoots and well known hair shows. Joshua's skills are renowned particularly for hair-up which he is requested to demonstrate at many high profile events, parties and weddings.
THE ALTERNATIVE HAIR SHOW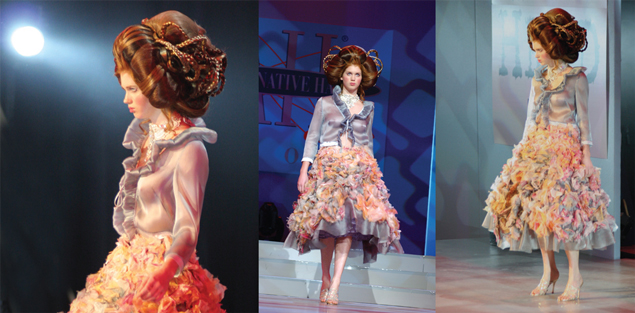 Josh was selected as one of 10 winners chosen to participate at the inspiring Alternative Hair Show held at the magnificent Royal Albert Hall in London. The theme of the show was "Renaissance" and Joshua's piece was a photograph of a hairstyle designed by him to illustrate this idea. When interviewed, Josh said;
"This dramatic look was then translated on the night using a model. The exquisite hair; fashion styling and make-up application resulted in a truly incredible creation".
There was no doubt as to the reaction of the audience, with over 5,000 attending they all showed their appreciation through applause and cheers! Tony Rizzo and Celebrity Hairdresser Anthony Mascolo presented the award and Joshua added "It was a wonderful evening that challenged me and pushed my creativity. It also allowed me the opportunity to work alongside other artistic hairdressers. As well as the kudos of being a winner at this show - standing on the stage of the Royal Albert Hall is an awesome experience!"



CAFE DE PARIS HAIR SHOW OCTOBER 1st 2012. HAIR BY JOSHUA ALTBACK & DROR VAKRAT FOR JA CREATIVE TEAM. Click here for more images.